Laugh, Point, Stare, Whisper
October 8, 2010
It's the same everyday
The words people say
Are always the same
Like, weird, stupid, and lame.
In the crowded hallways walking
people screaming and talking
Pointing, laughing, staring
Mean, selfish, and uncaring.
Everyday
they all do and say
Laugh, point, stare, whisper
laugh, point, stare whisper
Name calling
like annoyinng
fat, retarded, dumb
nerd, loser, and bum
None of it seems right
but I cannot fight
I just ignore it or agree
for people cannot see
my pain deep inside
the pain that I hide.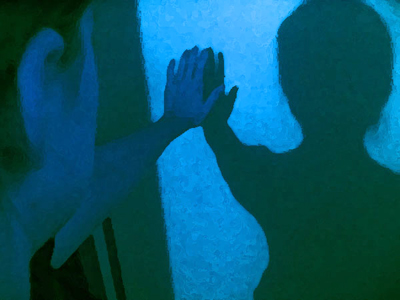 © Katie C., Libertyville, IA