The Perfect Man?
October 3, 2010
Eyes so sky blue,

and hair that sways like the ocean breeze.

Features so enticing,

tug on me.

Reproduction of insects in my stomach,

and the chatter of song birds in my ears,

make me apprehensive.

A voice like melted chocolate,

and a walk with the confidence of a predator lion make him oh, so beautiful.

The build of the most perfect stallion,

and the taste of the sweetest honey make me entreat him for more.

Lips like soft, smooth cushions,

and a scent of beautiful masculinity make me mesmerized and quite loony.

Skin as soft as silk,

and hands as strong as a rhinoceros tempt my heart even more.

Jaw bones of a sculpture,

and shoulders of a soldier regal my eyes.

A cute button nose,

and the stealth of a tiger tease me with mystery.

The perfect man,

some might say,

but if you cut open his chest,

such as I have,

and look at his heart,

you will see how vile,

how gruesome,

how dusty,

and how crusted it is.

The perfect man, you still say?

Cut out his heart in a spiritual autopsy,

and see that the inside is not always as crystal clear as the outside.

Pretty is what pretty does.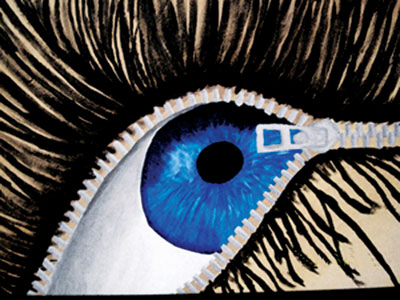 © Brad S., Lecompton, KS