Quiet
October 8, 2010
Quietly the window opened.
Quietly the breeze blew in.
A quiet swept upon me.
A quiet deep within.

Words were sweeping through me,
as words seem to do.
So quietly I thought,
quietly of you.

Some thoughts just came and went,
others stayed quite near.
While others came so close,
they brought me close to tears.

So I closed the window shut,
so the quiet would stop replaying.
For those words never left my mind,
that you had kept on saying.

A quiet once to me,
I held deep in my hands.
But quiet once it seems,
is more than ones command.

Because a room with such a quiet,
is a room with such of thoughts.
Since the quiet is the reason,
my mind gets all besot.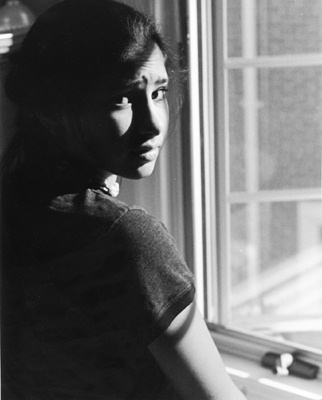 © Jennifer H., Bethesda, MD