A Treaty
October 5, 2010
I hate myself
For missing you
For wanting you
For remembering you.

For remembering us,
And how perfect we were,
How happy we were.
How strong we were.

And yet we crumbled,
Under some unseen pressure
We're nothing more than dust,
Particles of love too small
To put back together.

I miss the way you looked at me,
Smiled at me
Held me
Kissed me.

I want to close
The vast and useless space
Looming between us.
To remind you of how it was
And how it should be.

You used to be clear
About what you felt for me.
And it was easy to let you know
That I felt the exact same way
If more intensely.

Now you look at me as if I'm a rock
And not even a useful one
You would consider sitting on.
A rock that you'd kick
Or throw at someone you don't like.

Though I'm sure you don't spend
That much time
Thinking about me in any way.
You don't return my texts.
Or tentative smiles.

So I'm giving up.
Surrendering.
Consider this a treaty

Not for peace
Because I'll never have peace of mind
Without knowing why you're gone.

Not for forgiveness
Because I don't forgive you
And I can't apologize for what I didn't do.

Not to consent to your opinions,
Because I don't understand why you treat me this way.
I don't understand how you feel.
So I can't agree.

So this treaty of sorts
Doesn't accomplish much.
It is only meant
To let you know
That I wish I knew what
I was trying to mend
And count you as an ally
Once again.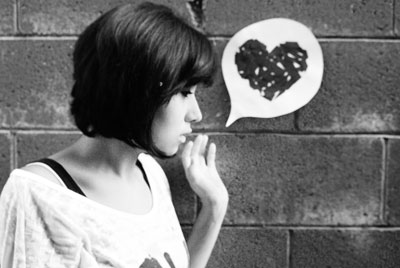 © Michelle B., West Covina, CA