Tangent
September 29, 2010
Carve out your space,
But watch for the stone that shatters,
Your granite made of glass.

Glass; clear like the window to your soul,
Or merely to the alley behind those apartments.

Apartments, departments, compartments.
Lock it in. Seal it shut.
You'll never have to know it's there.

There and here, can't be escaped.
You only use your feet because it's what's DONE, but baby you can fly.

Fly a kite, fly across the world. Learn to fly and BE fly, because you AREN'T Newton's apple.

Apple of my eye is a ridiculous phrase,
Because like you and I, eyes are a pair.
Fruits being my speciality, don't question my knowledge.

Knowledge is power,
and boy, you're a slave to the set-up. You can't reach perfection because we lost THAT garden,
and the tree of good and evil was burnt to keep off the cold.

Cold hands, cold stares, cold hearts.
Utter dehumanization.
We grow our machines.
We grow LIKE our machines.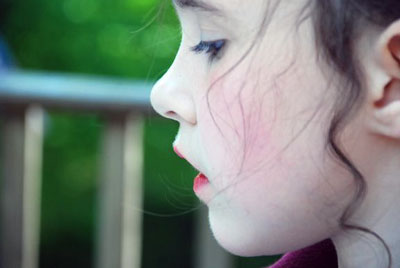 © Julie P., Rochdale, MA