Painted Like a Memory
September 25, 2010
Sometimes
I wish
Broken dreams
Would come true.
Painted on an easel
So you could see
Just what they were
And just what you wanted.

Midnight blue
Holding face
On your arrogant backdrop…
With the colors of the rainbow
Held on
By brush stroke…
And brush stroke…

Painted into your story
Where dreams-
Broken or not-
Could be seen
And mended.
And each and every
Truth
Written from
Turquoise
To yellow
On a blank sheet.

For eyes to see…
For ears to hear…
For a heart to open
In defeat.
Let the land of the broken
Jump to its feet
Open up before you
In colors

Beautiful colors.

So we know…
Just so we know…
How to keep our hearts
From breaking
In tremendous weight
Of hurt
And sin
Of colors black.

Purple iridescence
Come true.

Hold the peace
Call the people written on blank sheets where
Nothing
Nothing there is that you can do.
Lost and lonely
In your backdrop:
Midnight blue.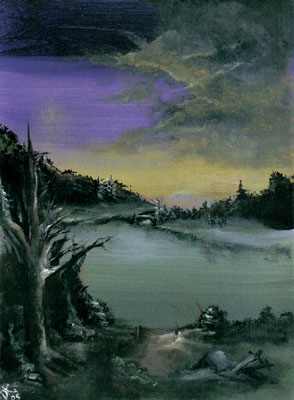 © David K., Birkenhead, UK