Fate?
September 7, 2010
The proposal from a loved one,
The arbitrary reunion of two friends,
The bitter sadness of loss,

Fate takes the blame
Good, bad, unpredicted—we leave our lives to destiny

Why then, is the world filled with such vast amounts of sadness?
If our lives are pre-determined,
Why do troubles seem to continuously flow,
Like rain from a cloud
Never ending,
Only stopping for a brief moment before continuing once more

Are we flawed in our unquestioning reason?
That believes longer than the Nile flows,
That continues to penetrate our hearts,
Like a never ending memory

All too soon, we seem to give up
Decide that there must have been a reason for the failure,
Declare fate to be our master
No longer sprinting toward the finish line, but pedaling backward,
Creating a new ending for ourselves

Knowing there must be a reason to it all,
We somehow define fate incorrectly
As something to fight, something to overcome
Like a bad childhood, or a cold

Yet it is only the passionate few,
The determined
That truly understand fate;
Is it never to be understood at all?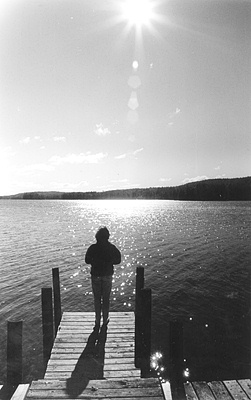 © Beth S., Marblehead, MA