All but a Memory
September 8, 2010
Silently breaking down,
No tears will be found.
You'll pass me everyday
I will appear to be ok.
I'm secretly, silently breaking down.
I'll smile and laugh without a frown,
But I hide behind my empty mask.
Waiting for someone to notice, to ask.
If innocence is beauty, then I'm a beast.
Days are weeks,
Everyday is a strain,
Months wreak pain.
Temporary happiness,
Moment's fake bliss,
Promises fade away.
Right along with the days
Of what used to be
The fragile memories of you and me.
You promised to stay
Only for me to watch you fade away.
Slipping through my fingers
I try not to remember,
My nightmares and reality
Is now a mere actuality.
You're completely satisfied
To stand by and hear me cry
I plead for you to believe
Only to find out your naive
How can you walk out?
Especially right now.
I'm done with you
And everything connected to your new
Perfectly broken life
Where nothing will be right
I won't let this ruin me
Now you can only wonder about you and me
Say your goodbyes through your broken teeth,
Cause you can fool everyone but me.
I'm running and never looking back,
I'm getting my life back on track
I'll be everything you dreamed of
Ill do that and rise above
All this will only be a memory
Of all this pain of you and me.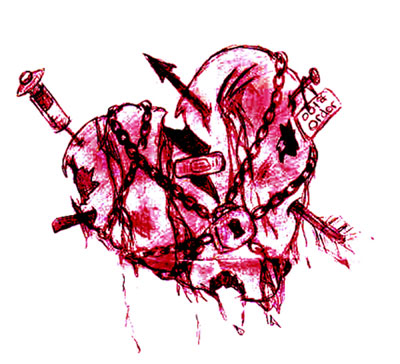 © Asia B., Hudson, MA