Terrorism
August 17, 2010
I stand
All alone
Laughing at hypocrisy.
As our small leaders
Stand so tall
To promise hope
And prosperity
Only achieved
Through blaring hatred
And silent deaths.
Anti-terrorism?
The War on Terror?
Then annihilate yourself,
Your beliefs
Your government,
Sir.
Destroy us all
For we all cause
Terror.
Everyone wants something to
Burn
In the Hell we've imagined.
So scream your chants
Protest,
Counter-protest,
Fight.
Flight.
We
Are
All
The
Same:
Prejudiced
Biased
Sinful
Screaming and shaming
Until the ignorance
Of "For the greater good"
Runs
Out.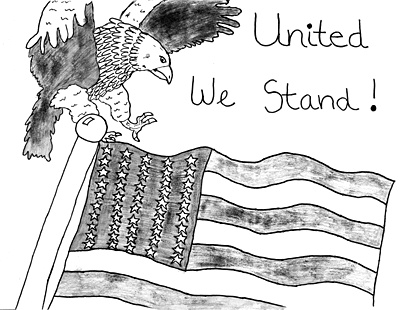 © Danielle Bode, New Ulm, MN