Those Flowers
August 6, 2010
When i see those flowers outside my window, they remind me of you.
They look so peaceful out there, all alone.
During the hottest summers and the coldest winters.
They attract alot of attention, because they are just so beautiful- just like you.
But they always get left alone, like they're just for looks.
You attract girls from everywhere and you play them like a fiddle.
And they end up leaving you, in the dust, all alone- just like those flowers.
Shame no one ever bothers to pick those flowers, i guess they dont want to get hurt by the thorns.
Yet, no one wants to pick you either, apparently you have thorns too.
I guess, your just like those flowers, outside my window.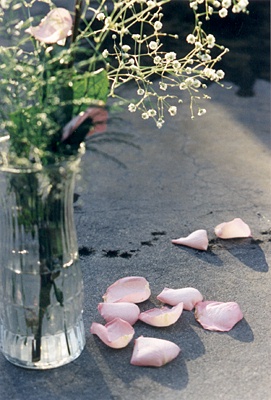 © Mary Amor, Fullerton, CA