Who's laughing now
August 5, 2010
All dreams crushed.
Ambitions lost.

You want me to try.
But how can I.

Everything to you is a freakin' joke and I'm just your joker.

And you said you want me to be successful, maybe even better than you.

Just tell me the truth.

This battle will never be won.
Why don't you just map out my life for me?

My thoughts make me insecure. Does my own father really think I am not good enough?

I'll prove him wrong.
He'll see...
After I contribute everything to society.

We'll both look back as I ask him.
"Who's laughing now."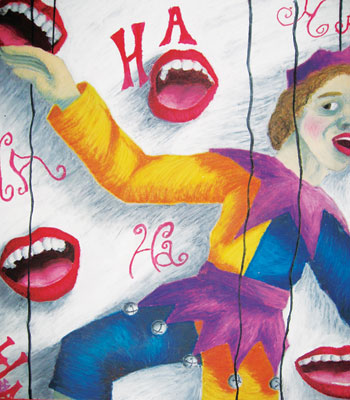 © Carollynn G., Hawthorne, NY