Daddy Said
August 10, 2010
Daddy Said that I was his little angel.
Daddy Said i was the only girl for him.
Daddy Said he loved me.
Daddy Said "good morning, honey."
Daddy Said "good night, sleep tight, sweetheart."
Daddy Said he'd do anything for me.
Daddy Said no matter what happened, he loved me.
Daddy left.
Daddy's been gone for a while now.
But I know Daddy loves me.
He told me so...
Even when I know that he went somewhere without me and I don't know where he is; I know he loves me.
Daddy Said he loves me.
But Daddy's dead.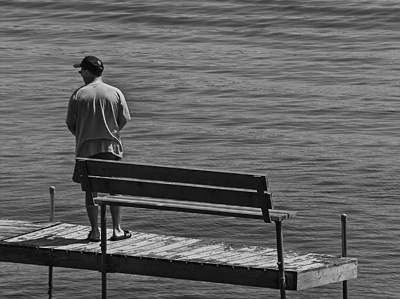 © Sean C., Princeton, IL