Love Story
July 31, 2010
I was 13 years old,when I had
my first love.He crossed my life,
&changed it a lot.He was sweet&
funny,was the one meant.Not.

One rainy day,we talked in private.
My heart sank when I heard his
words.He said he was gonna ask out
a girl he obviously liked.

That was the day I changed,completely.
Went from happiness to depression.
From smiles to tears,from pink to
black.I cried a lot for him.

Yet,it never meant anything.
One day I just stopped,and that
day I swore to myself I wouldn't
fall in love like that ever again.

Summer passed by,eighth grade came.
I had gotten over him,was happy again.
Was 14 years old when I met you,
just another teenage crush.Not really.

I broke my promise,as time passed
by,I slowly fell in love again,this
time with you.Got a clue?
Everything was the same,except that
you hurt me a lot more,&I cried a
lot more for you.

But something was different.
You actually did like me back.
Yet,somehow I felt it wasn't meant.
Then I changed my mind,you proved me wrong.

You're not like other guys.
You called me beautiful instead of hot,you held me so sweetly,looked
into my eyes,&you took your time,
waiting to kiss me.

So now that I know what it's
like to be in your arms,now that I
know what your lips feel like,it'll
take a while for you to finally be mine.&that's the day I loved again...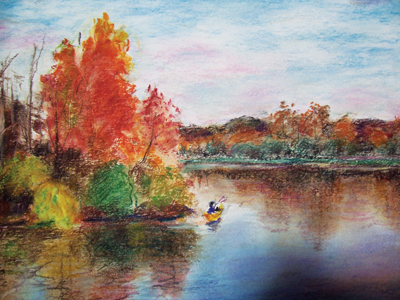 © Xiao H., Naperville, IL