Tiny Empty Static
June 27, 2010
I'd like to be a rocket man
high above the earth
orbiting along on my own
thoughts drifting through the emptiness

I'd like to get away from the static
to feel accomplishment in being
naturally so tiny
compared to my home.
to witness the great
beast of nature
against which I have survived
and realise how small she is
next to her brothers and sisters.

I'd like to feel the desolate depths tugging at my heart
giving me a reason to live
to defy the throbbing nostalgic engine laboring in my chest
Astronauts Do Not Cry.

I'd like to reach into nothing
on the surface it is impossible to be alone
the smallness of man only exists because of the void.

without the final frontier
man would have no dreams
no aspirations.
when he multiplies like mice in the tall grass of wires and plastic inexpensibles
he only loses the space he thought he owned.
trapped by gravity man is forced to recognise his inferiority.
Yes, he as liftoff,
but at what cost?

I'd like to be disconnected.
Space Cowboy Extraordinaire.

I'd like to be a rocket man high above the earth and see both night and day at the same time.
If only I weren't afraid of heights.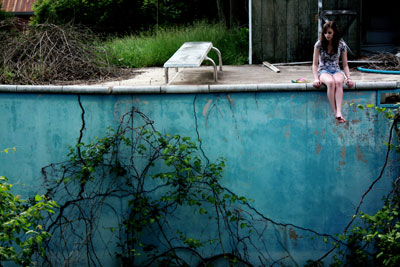 © Myra K.