Sammy
June 26, 2010
I have a dog named Sammy,
My friend's nickname is "Hammie".
He loves to hop and run around.
He hardly makes a sound, when his paws hit the ground.
Sammy loves to get muddy,
But he is still my best buddy.
He really loves to play,
we run around all day.
There is not a thing in this world,
That could tear us apart.
I would travel from coast to coast,
To be with the friend I love most.
His fur is long and looks like honey,
When he runs he looks like a bunny.
Sammy is my best friend,
We will be together forever and always, till the end.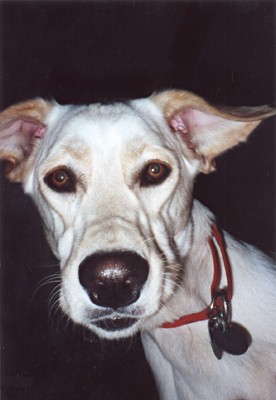 © Violet B., Phoenix, AZ