Rocked by destiny
June 27, 2010
The image behind her closed eyes is yours. It is your face with your sweet and gentle yet mysterious smile. It is your chocolate brown eyes and you soft black hair. It is of your sunkisses skin.

The feeling she feels in her heart is one of longing, for her time with you was brief.

The memories running through her mind are of how you held her, how you kissed her and how you made her laugh.

You impacted her life more than you will ever know, and quite possibly more than you can comprehend. Those days you spent together mean more to her than even she can explain. For some unknown reason the attraction between the two of you was undescribable and so unreal it could have been another plane of exhistance. And that is something she cannot shake.

She dreams about seeing you again, or what it would be like if you lived in the same town.

She wonders if she has crossed your mind since the day she left.
Wonders if you felt the same way she did when you both walked away. If it was like a small part of you left with her. If you felt the ship being rocked by destiny at that very moment you saw her and if you felt the urge to turn back around and hold her until the world fell apart.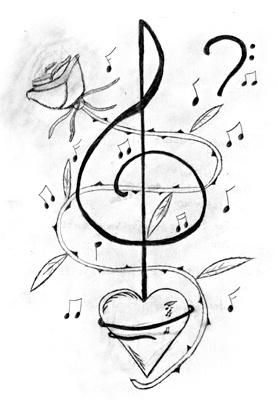 © Whitney S., Philadelphia, PA