Notebook
July 15, 2010
Confined within its pages
lies empty words of hand.
Of only mind, an absence of heart,
loose words only have meaning in the dark.

The ink stays in whispers,
safe in the silence of night.
Fragile, easily lost and misused,
as they disappear softly with light.

The edges are frayed,
binding artfully worn.
A comfort to prose made,
that few pages are readily torn.

If this book could talk,
its wise solemn voice muffled by winters brown
leaves,
tell tender stories of love and the tired,
it would make the trees laugh with ease, collect tears from the breeze,
tickle the senses of the eyes who read,
turn its own pages and fill its own need,
write its own language and live its own life,
own the experience, in lust and in strife.

it remains a slave to the pen whom it touches
caged to the words they may choose.
There's no way to escape fate's clutches,
solely lives through its holder's muse.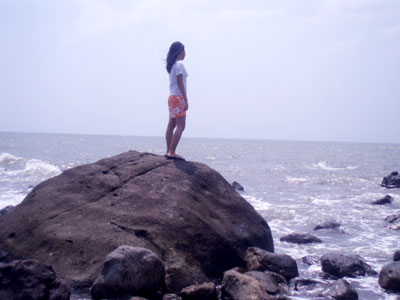 © Grace L., Bacolod City, Philippines