Anthony
July 15, 2010
Oh Blood, you hateful blossom!
You bloom across my Caesar's chest
and dye his royal robes.
You creep between the dusty stones
like a wretched, writhing snake!
You bubble from my Caesar's wounds
as from the well eternal
and stain these ancient bricks of Rome
with vicious, vile Red.

And oh how Red! So Red! So Red!
are the crimson drops-
that fall from my hand-
as I shake the claws-
that slew-
my Caesar.

Oh pardon me,
thou bleeding piece of earth,
that I am meek and gentle with these butchers!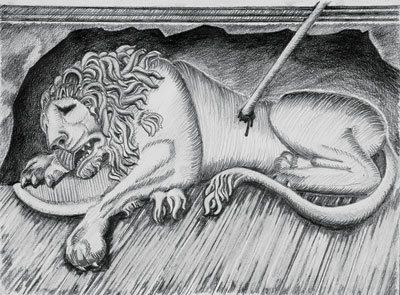 © Nick C., Boca Raton, FL