Boston
July 20, 2010
A secret learned
A tear fallen
My heart weeps
Your friendship is stolen
Alone, you go
To find a new life
All alone, and hurt
Feeling of the sharp knife,
The images and sounds
Never truly fades.
I can only imagine
The horrid chapter in your book's page.
I want to take it all away;
The pain, the memories, the life you must now live in.
Eyes flat, soul abducted,
Body torn, unwillingly given.
I wish I could help, but there's no turning back now.
You are leaving, I wish I could stop you
And help you fight the foul
Creature who has touched your
Beauty, your innocence.
Took what was not his
And left hate and fear in his absence.
So you go, far, far away
And I may never see you again.
But I want you to know
You have my love, my help, my heart, my friend,
Whenever you may need me.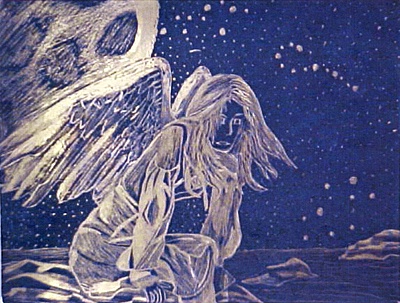 © Kaylen C., St. Clair, MI