Secret
July 13, 2010
This same familiar feeling
From this same familiar reason.
The tears building
But not falling
The anger flashing
But not exploding out of me.
My pencil is bending a little further each time
I try to break it.
My guitar is coming increasingly out of tune
As I strum its steel strings
So that I just might get my mind off it.
My bike tires are almost flat
Because I heard that exercise messes with your brain
To make you happy.
To forget?
Maybe.

Why?
Why can't I be normal?
I'm tired of this!
This isn't like death pain
That I try to hide
That escapes our the jail cell of my mind
After a few months.
This is for life.
Because I was born with this burden,
This secret
And it's on life without parole.

Oh, god.
I try not to look.
But I can't help it sometimes.
A cute girl walking down the street
Those models in the movies
And I try to look away
Because I know it's just my secret
Taunting me
Torturing me
But like I said
It's on life without parole
So all I can do is
Painfully
Force myself to keep walking
And try to cover it
In hopes that the jail guard
Just might release it
Bur deep down
I know better.
It's for life.

But today
There were no hot babes.
No painfully moving on
Just the hiding.
I came so close today
To telling them.
Closer than I've ever been before.
But is was weird
Because it was just a little remark
A little joke.
It's been worse.
But she was just teasing me
About me going to the movies with a boy.
No big deal.
But god,
It still hurts inside.
I'm in Cali.
Their talk of Prop 8 a few years back was the worst.
Still,
No matter how small
Or big
Those words can be
That seem to stab you in the gut
And then burn your throat with tears,
Those small words build up in my heart
Like the plaque in your arteries
Until you stroke.
But nonetheless, this was small.

But somehow I stopped myself.
I didn't stroke.
I forgot exactly how.
Could it be the repercussions
Of yelling,
Door-slamming
And tears from not only me
That I knew I had coming?
I don't know.
Was it that I had been through this before
And I told myself that this would be no different?
I don't know.
Or maybe it was that
I could tell the whole world that I was bisexual
Once I was in college
Because I'll be legal and away from home.
Still,
I don't know.

Sigh.
I'll get over it.
For now.
My secret can wait.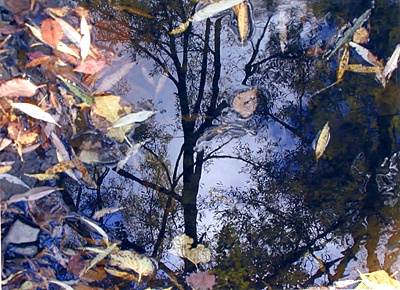 © Alex B., Rome, NY