My Sunrise
July 9, 2010
You met me
on a beach.
You liked my hair
even though it was windswept
and thought I was deep
even though
I was
consumed
with plastered prettiness
and false pretenses.

You taught me
about the sunrise.
Said it was
evidence
of the end
to come.

I didn't believe you.
But I listened.
Because you were my sunrise
flaming my world
and showing me the end
to come.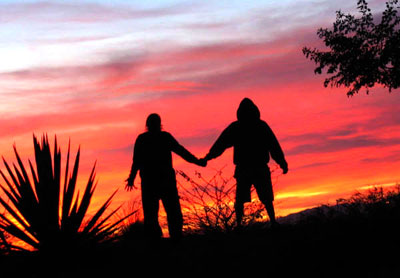 © Rosanna S., Phoenix, AZ