The Androids
July 8, 2010
And when there is the siren loud,
And a gray sun with its yawning pout,
They walk together on their feet
Out of their boxes on the street.

... One can nearly hear the squeak
Unoiled joints of elbows and knees;
Out they come with grimacing teeth
Out of their boxes on the street.

A green flutter above their heads -
Ten thousand eyes look up ahead
Right shoulder, left, now up and down,
Out of their boxes for the crown.

Invisible giants, with menacing grins
Hold promises of gold beneath their whips
Their minions of work - for rectangular slips
Out of their boxes to breach and rip!

Ten thousand noses inhale at once,
The air goes in and rushes back out
There is no beating of flesh and heart!
They're out-boxed tin men in the crowd.

The left arms all swing, now the right hands turn -
A breeze ruffles ten thousand heads of hair
Pulses strum and watches tick nine,
Out of their boxes with cold, metal spines.

I'm despondent at this future of mine,
This opens and closes at a button so fine!
A cog or lethal thing so bloody divine - that
They march out of their boxes with straight metallic shine.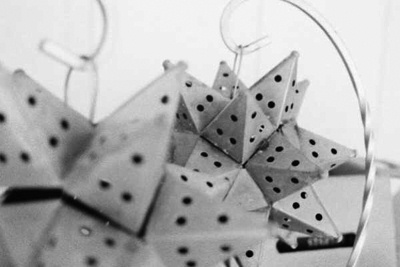 © Amy S., Vero Beach, FL