The sidewalk that never ends
June 14, 2010
Whilst w a n d e r I n g
D
O
W
N
the sidewalk, (somber, with nothing to do),
You would be surprised, by a gleam in your eyes,
the ideas that impend upon you.

Well, one fateful day,
(when boredom was present),
an idea came along,
and it was quite pleasant.

The sidewalk diverged in an uproarious thunder,
and left me to stand, amazed and in wonder.
I probably shouldn't have leaned for a peak,
But when you live my life, well, trouble you'll seek.

The vista below was colorful-awesome,
And inside my heart, a new flower blossomed.
So I floated on
D
O
W
N
in my not-fair balloon, and let my mind wander till late afternoon.

But there life's not measured in TALL or in short,
and returning to real-ness was my last resort.
My heart soon was lifted.

I learned I was gifted.
I realized then that there's hope just ahead,
and to focus on now and not could-haves instead.
But the long lonesome trip back to "now days"
was

e

n

d

l

e

s

s.
And I dreaded the Earth:
where my days leave me friendless.
Where falling there leaves you in pain and rejectance.
And nobody gives you a chance f acceptance.

But stride down the sidewalk, and don't give a though,
to the some ones who think that they're better; they're not.
Remember to gaze down the sidewalk, 'cause in it,
It's nice to be someone, if just for a minute.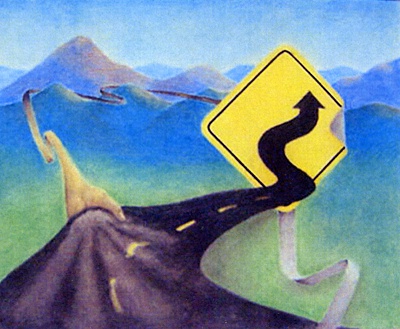 © Tyler W., Muleshoe, TX