Melting Like Snow
July 4, 2010
The anticipation is building
Until my eyes can drink you in -
To end the dehydration
And force these cracked lips into a grin.

Thoughts of you are my life-rafts
In this unforgiving sea,
That tries to pull me under
But you won't allow to succeed.

A glimpse of you is all I need
To gain consciousness again,
But your touch would bring me back to life -
An electric jolt against bare skin.

How or why you affect me this way,
I doubt I'll ever know -
But I'm glad it's you who keeps me
From melting away like the snow.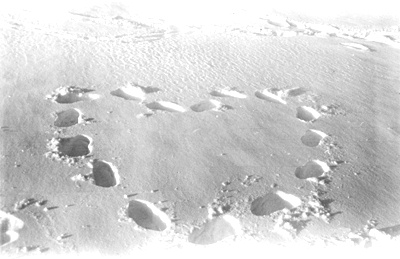 © Kim B., Marblehead, MA