Kiss of Death
June 20, 2010
This feeling of numbness, it takes over
Laying still, eyes closed, I'm not breathing
Is this death?
Images flood between my eyelids
I see a smile and hear a laugh
These little children dressed in white
Ever so happy in the sunlight, screams of delight.

But what's this?
Does it go dark in heaven
Or is this hell?
I see a frown, hear a cry
These little children dressed in black
Ever so depressed in moonlight, screams of revenage

But what's this?
A kiss upon my lips
And my breathing begins
Eyes fluttering, hand twitching
Is this life?
Images of emptyness lay across the room,
I see no one, hear nothing.
Where did these little children go?

But what is this?
A chance at life or the kiss of death?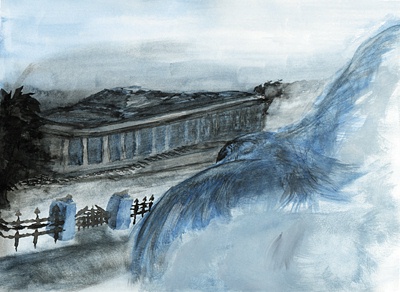 © Maria J., Phoenix, AZ