Forever Kinda Thing ?
June 29, 2010
Is it just a summer fling?
Or maybe it's a forever kinda thing.
I've spent most years pining over you,
Wishing you were one of my dreams
Come true.
We come from two different worlds,
Connected at the horizon line that separates the two.
Because no matter how far,
Somehow,
My heart finds its way back to you.
Our paths separate and intercept,
Separate and intercept,
It's like I hug you and let go,
Hug you again, and this time
I never wanna let go.
I bet, if I were to twine my fingers thru your own,
The spaces in my hand would perfectly fit yours.
And thinking of you,
Makes me think about movies,
I've waited forever and a half, to taste your lips,
An eternity just for our first kiss,
And I wonder if when our lips meet,
Will the fireworks go off inside me?
I hope they do, because I think that,
Maybe, just maybe you been looking for me, Like I for you.
Are you just a summer fling?
Or could you be my forever kinda thing?
Could you just be my first real crush?
Or are you finally the one I could really trust?
And I bet my body curves into yours,
Making your heart beat merge with mine.
I've tried so hard, not to write these hopes down,
Tried to swim thru alone,
Just so I wouldn't drown.
But my feelings for you kept growing,
And my list of hopes keeps on going and going.
I didn't want this to be real,
I didn't think I would really fall again,
But on this letter,
I licked the seal.
I jumped and I wanna keep on falling.
I swore I wouldn't allow this, not again,
We were only supposed to be really
Good friends.
I didn't think that I'd ever find my
Almost perfection,
Turns out,
You're my only exception.
You were only supposed to be a summer fling
Guess now I'm hoping for a forever kinda thing ?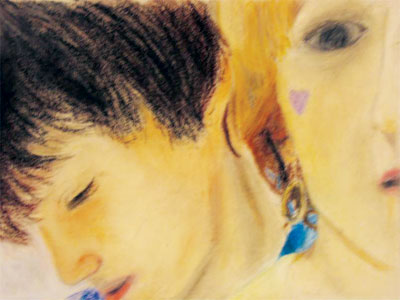 © Natalie D., Ames, IA