Daddy's Smiles
June 16, 2010
Daddy's smiles always brought me comfort
Every time I saw them, they brightened my day.
He smiled for many reasons
Even though he didn't always his way.

Some reasons were seeing me happy,
Or skating at his favorite rink.
Relaxing with his family,
Or wearing his favorite shirt, which was pink.

A cookout with hamburgers
On a warm summer afternoon,
An amusement park,
Or a brightly colored balloon.

He smiled every now and then,
And it brought me great joy.
We went up north together,
And he always bought me a toy.

He took me on bumpy boat rides,
That made both of us smile a lot,
His cabin was his favorite place,
Even though sometimes it got really hot.

My daddy loved to have steak and wine,
To celebrate freedom from work,
If only for a weekend.
He worked as a clerk.

I love my daddy,
And he loves me,
Even though he's not here anymore,
I know his spirit is still free.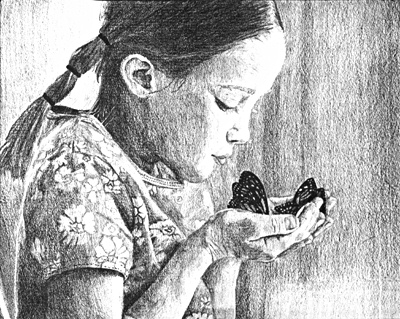 © Alina L., Holland Patent, NY