Time In A Bottle
June 22, 2010
Where does it go?
Does it disappear?
Evaporate into thin air?
Why do we run out of it when we absolutely need it, but have too much the second we don't want it?
If only we could bottle it up
Save it
Only then would we have the ultimate everything
But everything at our fingertips, is not such good in this world
Nothing would get done
No one would ever move on
We would be frozen
Procrastinating because we know we would have all the time in the world, literally
Until the bottle got full…
And exploded, blew up, burst out in rage
Our lives now in fast forward
We wouldn't see the moment coming
All of time would come to an end
Our existence wiped out by the time we held in a bottle
God gave us no control of time
No control of when the sun would rise and no control of when it would set
No control of what time we need to wake up to be on time
No control of more time so we are not late
He knew we would bottle it up, and not let it go
Teaching us to use our time wisely
Every second it slips away
And we need to remember we can't save our time in a bottle.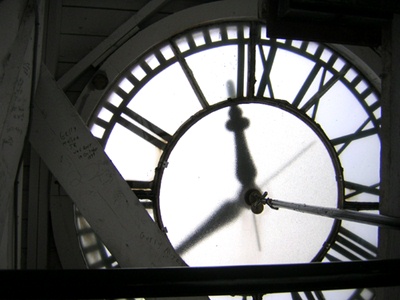 © Tatyana Z., Norwood, MA