Sinking
June 17, 2010
I don't know what to do;
I'm afraid of getting lost in you.
You're already the drug I can't get enough of,
And I've already considering the word love.
But I know that word isn't real,
So I fight off all desires to feel.
I'll pour down some cheap alcohol,
Hoping I won't think,
And when reality races back,
I'll reach for another drink.
But my beat up liver can only take so much,
And my heart too is dying with your every touch.
It's nothing personal,
Just let me be.
I want to think clearly,
And I want to see;
See the world as it truly is,
Not some perspective put in my head;
And you know we eat that stuff all up,
But aren't we just in love with the idea of love?
Maybe I should just have faith,
But what does that even mean?
Letting my heart become a machine?
Programmed by society
and what they think?
I'm in the ocean now,
Beginning to sink.
The waves are submerging my head,
My life on it's brink.
But I guess as long as you fall too,
I would gladly let the water fill my lungs.
Who knows:
Maybe there is no such thing as death.
Sure we make lose our breath,
But our hearts will still race from self control,
Just fall with me and I promise this:
Eternal love- you can have my soul.
Just please let me get lost in you,
Let me sink,
Don't let me be,
It's everything personal:
It's you and me.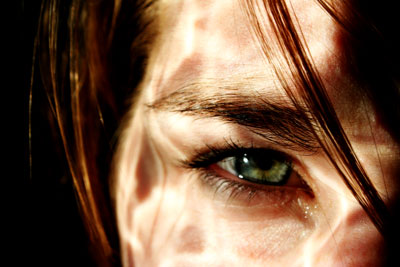 © Monica L., St. George, UT