Is He the One?
June 13, 2010
I've always wondered if he was the one.

The one who would risk his life and dive in front of a bullet to save me.

The one who would never leave me in a dangerous situation.

I've always wondered...


His soft hand gently carresses my cheek as I smile.

He tells me he loves me, and will always.

Every time I see him, he holds me in his arms, and swings me around lovingly.


Each time I'm with him, I feel my life and soul, both, are complete.

I simply tell myself that,"...nothing could go wrong. This moment is perfect."

And thinking back, those precious moments always were.


Smiling now, I can imagine no better times in my life.

Being with him always makes me happy.

So, going back to my question; Is he the one?

Well, considering the previous, I'd say yes.



Yes, he is the one.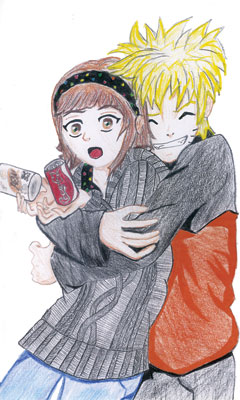 © Mariana O., Tecate, CA