Hazel
MAG
June 13, 2010
Tell me what color my eyes are.
You've missed out on a hell of a girl
As your blood, she is ashamed
Swinging on a fraying rope
Trying to drop her name

If a man is not known
A man cannot be missed
Except by the girl
Whom he never kissed

Letter torn open, blurred up to "sincerely"
Something you'll never be,
This girl is musing her half-empty heart
As her rope cascades from the tree

Vati, Papá, Daidí, Daddy
Names you'll never inherit
Before she hits the ground she swears,
She'll try to grin and bear it

Her strength is infallible,
"Can't know what's not had"
You weren't her first words
You won't be her last.

Father is a teacher, teacher is a man
Former nor latter is you;
Girl is she, she is me, I am her.
Tell me what color my eyes are.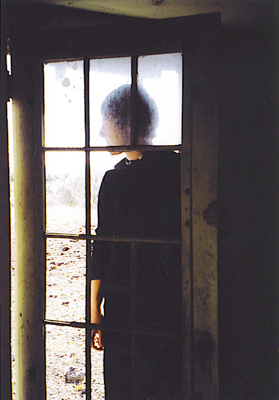 © Lindsay S., Billings, MT