As Of Now
May 30, 2010
Iced tea in the summer,
Ocean mist on my face.
White tea in the winter,
That gentle fall from grace.

Old songs on the radio,
Playing tag in the yard.
The sight of golden maple trees,
The touch of faded cards.

Cocoa during Christmas,
Egg hunting in the Spring,
Library books scattered about,
Fireworks' fading rings.

Vacations in the mountains,
Candles providing light.
Mother and Father dancing,
Stargazing in the night.

A gentle argumentation,
Friendly jealousy.
Two friends torn apart,
A struggle just for me.

Time slips out of focus,
The tv shows go bad,
Rhymes and poems and lyrics,
Hats and skirts of plaid.

Board games when all together,
Word games when we're not.
Filling albums with memories,
Reminiscing in the lot.

Tomorrow brings a new day,
Don't forget the now.
Look onward to a new day,
Fight on and stay proud.

As the pictures fade to memories,
As the song dies.
Remember life as it were,
With your ears, hands and eyes.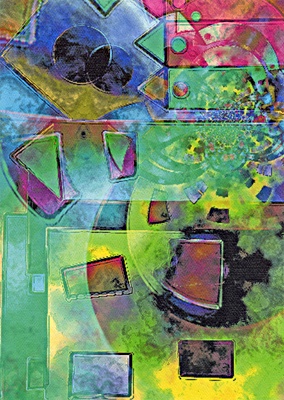 © Shannon A., Galesburg, IL