Gone for Awhile
June 1, 2010
A book in my hand, a blanket by my side, i look for you to read me goodnight.
I can't find you, it's just me & mom here alone.
I ask her "Mommy, where'd he go?"
"He's gone for awhile." She said with watery eyes and an artificial smile.
My birthdays were empty, my easters were tastless and christmas was no where near jolly.
In the summer time, 2 years after,
you came home and filled me with laughter.
But now your back and i'm afraid to lose you.
Daddy, please don't leave me again.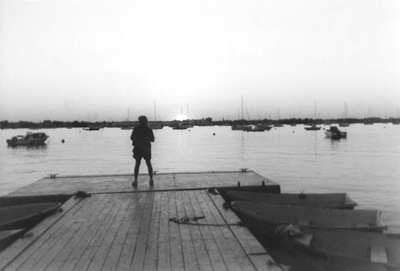 © Lindsey D., Marblehead, MA