terribly perfect
June 2, 2010
Your long fingers gracefully
dance on the piano keys
ivory, like part of you
I close my eyes until
you're done.

Your long fingers entangle
with my stubby ones
we exchange sweat
and if it wasn't you, that
would be gross.

Too bad I've gotta end this
after tomorrow I may
never hold your hand
again,
never see your fingers
become one with the ivory.

Too bad it lasted so long,
too bad I have so much to loose.

Your long fingers wrap
around my shoulder
comfortingly
it will be alright
you say.

Your long fingers brush
my cheek as
I'm filled with bitterness
and guilt for leaving
such a perfect thing.

Your long fingers will
find someone else's
fingers to entangle with,

someone else's heart
to enchant with magical
music.

Too bad I'm giving this
up for something
that doesn't even exist,
for a potential
someone else
who might sweep me off my feet

Too bad I couldn't
be satisfied with
the sweetest perfection.

I'll miss it terribly.
You are beautiful, my perfect one.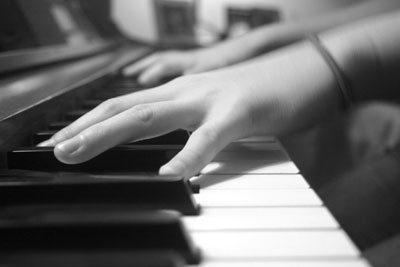 © Elizabeth S., Newton, MA