soar!..
May 9, 2010
wanting nothing more
than to soar
spread my wings
and i shall fly
into the cloudless sky
freedom here i come!
wait, who is that
is that a-a gun?
please dont shoot!
im begging you please
can you hear me?
i dont deserve to go
let me stay
dont take me away
life just got bright
dont end my life
dont pull hte trigger!
im so close
the sun got bigger
it rang through the tress
sendint me to my knees
fall,fall,fall,
hit the grounf
make sure im gone
"pow!pow!poW!"
why?
what did i do?
im sorry.
...are you?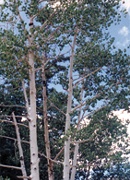 © Bethany D., Philadelphia, PA