Quotes
May 18, 2010
"As your inspiration sharpens, your pencil dulls."
"The best things in life are free, or so it goes, but I think that the artist behind these wise words overlooked death and pain."
"Nothing comes without payment."
"Money only goes as far as the wallet permits it. Love only goes as far as the wallet will follow."
"Science is just the intelligent way of violently opposing the laws of religion."
"Hatred is just love that received no love to begin with."
"Pencil: The messenger of ideas."
"There is no 'I' in 'team,' but there IS a 'me' in 'team.'"
"Gay means happy."
"Music is the spirituality behind every simple word."
"Only start a dispute with one rival if you are ready to start a dispute with all his friends, too."
"Everybody has a dark side; it's called a shadow."
"One plus one in mathetics is two; one plus one in love is one."
"Even after somebody breaks your heart, you can still use the little pieces to love again."
"Today is just yesterday's tomorrow."
"School comes first if you don't mind hsving no friends."
"The grass is always greener on the other side of the hill until you're there."
"If your personality determines your handwriting, then you'd better learn penmanship real well in school if you wanna be popular."
"Popularity: Acting like a jerk to all the 'un-popular' kids to attempt to hide how much you suck."
"Bullying: Accepted terrany."
"Gas masks proved usefull in times of war, but now they're just used to make people look awesome."
"Love is just the way to justify hurting somebody again and again and not feel guilty asking for forgiveness."
"Smoking: exciting, smooth taste. In other words, destroying-your-lungs-by-burning-radioactive-poisonous-and-deathly-materials-rolled-into-a-piece-of-paper: exciting, smooth taste."
"Family is the only people that will always fulfill the spots of your heart that lovers can't satisfy."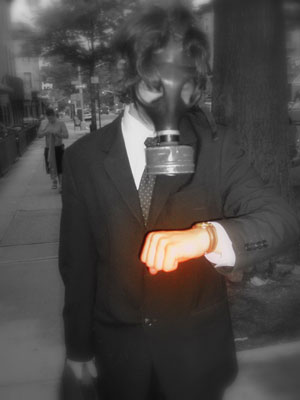 © Zachary P., Brooklyn, NY