What I Called Home
May 11, 2010
Remember this place?
The long walkway,
the tall doorways.

We used to jump rope and
hop scotch in chalk.

In the field there,
was first grade red rover,
and our not-so-secret secret hideouts,
where we had all our vaguely remembered talks,
that seemed so important back then.

Now on this long walkway,
I jump rope,
with what's left of the hope,
alone.

Nobody's here anymore,
no one's around.

So this is what I call home.

Remember this house?
It seemed so big,
back when we were small.

Those days swimming across the street,
and those nights with the big window,
listening to the silence as lightning streaked across our eyes.

Now those words I said before,
and what we loved before,
is only a memory.

This is where home was supposed to be.

Today,
I walk back down that long walkway on the school playground,
I see how short it seems to have become.
Oh, how our perception changes.

Oh, how our road changes.

Now that big window -
outlooking the house we would swim at,
the neighborhood,
our friends,
the front yard -
is now gone.

When I wrote "I love rain" on it in the fog,
it lasted long,
but now that home is all wrong.

We sacrificed so much,
but only now we realize.

Don't make memories anywhere but home,
so nothing here I remember,
because we all know,
but can't seem to admit,
that this place isn't home.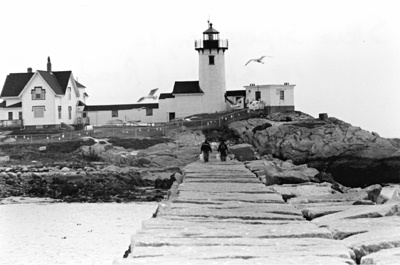 © Steve S., Marblehead, MA