Weeping Wallows
May 6, 2010
For you my fair Lady, they whisper, as I lie in a field of nothing
The breeze brings dandelions around my body, tracing my Silhouette.
The horizon stretching farther than space, never ending Mountains outline its Existence.
Clouds dance around the Sky, supplying a slight mist.
Peace and Quiet, but the beautiful Whispers,
Our dear Lady, the fairest of them all.
I lay Frozen in the Meadow,



a l o n e . . .



Never wanting to leave,
For when I do,
life continues - the dear Lady no longer the fairest of them all.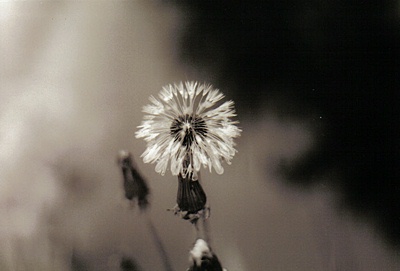 © Sarah S., Poland Spring, ME