I Just Knew
May 5, 2010
Walking through a field of mines.
The day we met, I knew it was you.
When I look into your eyes it's easy to see,
You and I are meant to be.
The one I love so much.
-
People say it's not true,
But you make me so happy.
When you're near my mind races furiously,
My heart pumps faster that it might,
KABOOM!
I even get lost in your brown great gorgeous glazing eyes.
-
The thought of you just makes me smile,
Sending butterflies fluttering inside me.
I just feel like words aren't enough?
To say how much I love you.
-
I just knew that we are meant to be.
And living without you would be impossible!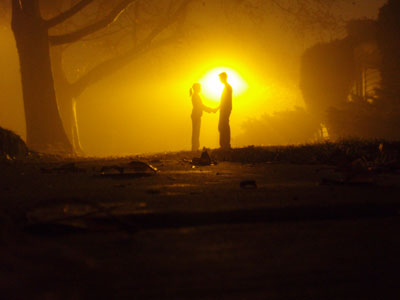 © Tanner H., Kaysville, UT