I am me; You are you
May 6, 2010
I am fire you are ice,
We bring about destruction.

I am life you are death,
Passion freely burning.

We bring together Heaven and Hell,
We control the darkness and light.

Controlling the rhythm and bring the blues,
We work through our angles and demons.

From North and South to East and West,
Our thunders and lightenings clash.

We control the story of war and peace,
From beginning to middle to end.

So watch and learn and you play truth and dare,
You don't want your fingers getting burned.

Being me and being you,
Is not as easy as it seems.

Because to you I am Love and to me you are Hate,
Disaster waiting to be caused.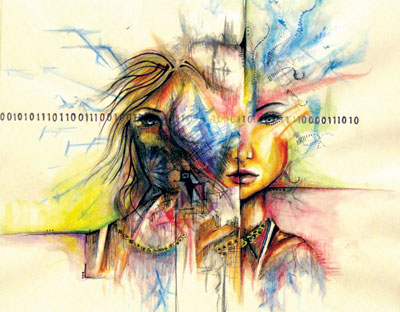 © Melissa W., Fayetteville, GA