The Country
April 27, 2010
A country that is united
will stay united
forever and ever.
The country which guarantees us
life, liberty, and property
without due process of law.
A country that has civil rights
that doesn't discriminate.
The country that gives us
freedom of speech,
freedom of press,
freedom of religion,
freedom of assembly,
freedom to petition
THE GOVERNMENT.
A country that grants us
all those things
so we can live
an acceptable life.
Why do I till feel...
that we are slowly breaking apart.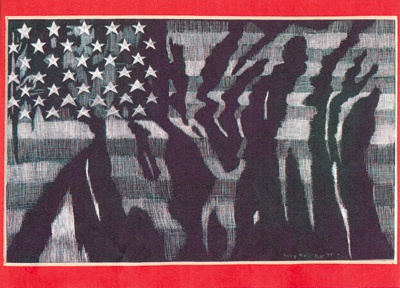 © Haley M., Ellinwood, KS