Let me Have a Taste
April 14, 2010
So I closed my eyes and let my tongue
dance with his.
We fell into familiar step,
shy at first,
but we quickly started to waltz.
Our frames perfect,
each move as graceful as the last.

Then the music became heated
and we sped up to a foxtrot.
Each step was swift and slight,
yet it slipped into a whole.
My breathing became labored
as we marched into a tango.
Just as I thought we'd get no further,
he stumbled…
and I barged in.

I explored him with as much caution
as I had amazement and wonder,
in spite of that, my precision hinted
that I'd seen him before.
That I'd been formerly presented.

It wasn't long,
before he noticed an intruder
and an epic battle soon began.
It is always such a strange fight,
neither of us ever win.
We both retaliate
and wonder when we'll meet again.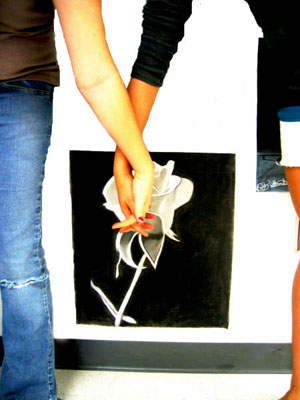 © Josie G., Wilmot, SD