Diving
April 11, 2010
My legs shiver from the cold as I wade out.
I swing my hands back and forth to warm up.
I think "now or never" and I dive.
My head hurts from the cold but I push myself further and grab at the water that slips through my fingers, pulling myself down.
I open my eyes to my foggy surroundings.
There's only sand under me and sky above me.
I let go of all my air and sink to my water home.
Though now my head hurts to burst and my lungs burn, so I let go and allow myself to rise to the surface.
I Once again breathe the fresh salty air, until my next adventure.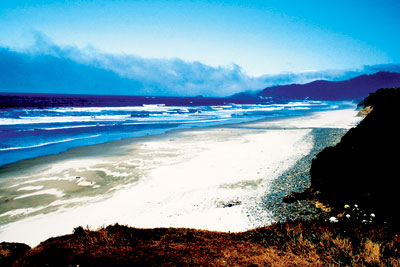 © Kristin R., Los Altos, CA