Changing
April 9, 2010
I've never seen you cry.
You've always been the strong
Woman who chose to be
With me, you didn't need me,
Not one bit.
But when I came home that
Night, you were
Crying on the couch.
Even when you were crying,
You were the most beautiful
Woman I'd ever seen.
And I told you that.
I told you that ten plus one hundred
Times.
You blushed and let me
Cradle you in my arms.
I saw that you could hurt
And that you did need me.
I saw you did cry,
And my feelings for you
Didn't change one
Bit.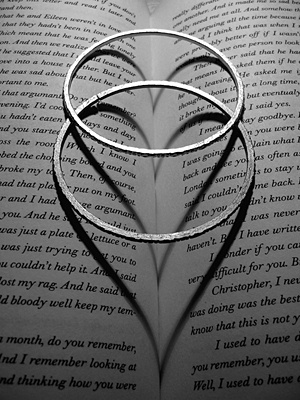 © Julia K., Old Tappan, NJ