Leaving God out
April 2, 2010
Today, I made a to do list.
Get a facial.
Get a manicure and pedicure.
Go to lunch with the girlfriends.
Read a novel.
Go to the movies.
Go out with the boyfriend.
Then....
sleep.
Sounds like a fun packed day, but what happens when
we exclude God from our everyday plans.
We become liable for evil forces to maneuver their way into our lives.
To eat away at our souls and become open gateways for the destroyer.
It becomes a vessel for the powerless one to construct and artifice whatever it wishes.
You become a certified minion of the evil one.
When we forget our Maker,
we edify the breaker.
He breaks and destroys , and all the while alluding with false visions of a boisterous and prosperous life.
But the true living does not begin unless we edify and glorify the Supreme Being.
The almighty entity whom we know as El Shaddai.
The everlasting God who created all things and all peoples in six days.
His vastness overwhelms the most "intellectual" of us as they try to understand the mysteries of this world.
Some which He placed here for the fun of it, and some which exist just because it adds to the beauty of his creation.
When we try to understand it all...We stop living.
We try to become as intelligent as the designer Himself and we begin to lift ourselves higher than the most high, and soon we begin to think we are in no need of Him.
And then where will you be?
You will get left behind, left to fend for yourself.
Which is impossible because all things are only feasible through GOD.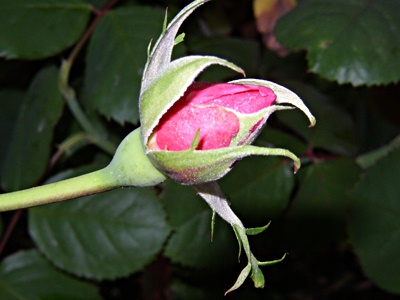 © Lauren B., Edina, MN