Imperfection
March 13, 2010
Don't expect any
perfection out of me.
I wear a mask to hide what is,
and what is not.
I cake on another self that
is more confident,
strong and reinforced from the other.

As the rain comes,
it will pour like acid,
burning away my confidence,
my beauty,
and perfection to hide my flaws.

As the snow sticks on the ground,
underneath my shoes,
every misery,
every imperfection shall crackle,
bleed and purge like some dark
reckoning.

As the sun brings out the truth,
the dozens of masks I tried to
keep on will crumble,
and shatter! -
until all there is left
is a normal human girl
just trying to live,
and lost trying to fix herself.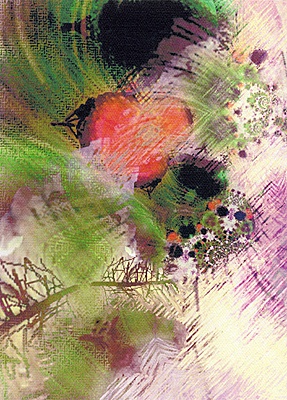 © Ashley P., Galesburg, IL