What About Me?
April 10, 2010
I like yellow
it looks yummy
like I should lick it
right off wherever it is
the street sign at the corner
and my baby brother's
picture book
(the giraffe in it that is)
no wonder smiley faces are
that color
I wouldn't smile so much
if smiles were green
but I never wear it
no no no
because it doesn't look good
with my eyes
they aren't yellow you see
thank goodness
yellow just isn't right when it's
in eyes
except for
maybe on a cat
but then again
maybe not
I don't care
I don't have a cat so it really doesn't matter
see I'm not a cat person
why do people say that?
"cat person"
of course you're not a cat person
you're a person person
the way we use words is funny sometimes
and words are too
like emu
isn't that a funny word?
it makes me laugh
that emu word
I'm giggling here
yes me
the girl who doesn't look good
in yellow
but likes it
on cupcakes and smileys
and cat eyes too
maybe
I'm still not sure about that
maybe green would be better
at least for that
Are you wondering why I'm writing this?
this poem that isn't really a poem
about yellow
(it could be a poem I guess
I'm not really sure though)
I'm writing this because I want to
that's why I write things
mostly
It's a good reason to
pressure free you know
So about this yellow
the sun is yellow
yummy sun
sometimes it looks like dripping icecream
lemon of course
and I want to lick it
lick lick lick the shiny sun
yum yum
I wonder how it would free
slipping down my throat
down down down
definitely better that a moon full of cheese
yeah
the sun is much better
'cause it's yellow
But then
what if it was
say
purple
what then?
would I like it as much?
if I were purple would you like me as much?
hmmmmmmmmmmm?
now that's a question
so ponder it
Ponder is a funny world
haha
just like emu
and elmo
and grasshopper if you say it really fast
and gum
haha
gum gum gum
Do you think this is too long?
Maybe?
yes
ok
then I will go away
But I do like yellow
yes I do
and I want to eat the sun
yum yum

Goodnight.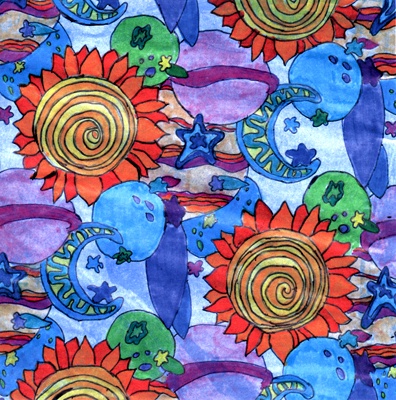 © Jeanne H., Pembroke, MA