Bipolar
March 20, 2010
They don't understand us.
You and I.
They can't understand
That you are my
Love, Loss, Riches, Hands,
Smile, Vice,
You are my everything.

You bring out the Forever in me.
The things I lock away
And hide from the night
Stole from the day.
The things like my
Great desire.

You're there when my
World has crumpled
Into pieces too small
To put back together.
You are there when my
Head and my heart are nowhere
In the same vicinity.
When my eyes burn to share
My soul.
Like a dark spirit,
You posses me.

There I days when
I fight so hard to believe,
Days when
I don't feel like wearing my heart on my sleeve.
Days that you have made possible.

But we both know
You are here for your selfish reasons.
And thats okay.
You may stay.
Use me.
Fuse me with
Your undying
Intentions of world domination.

Keep me going.
My angel
My knowing
Disease.
My careful virus
The keys that set me free
Into your ring of loving
Captivity.

Cure the contradiction
But leave me
A love song.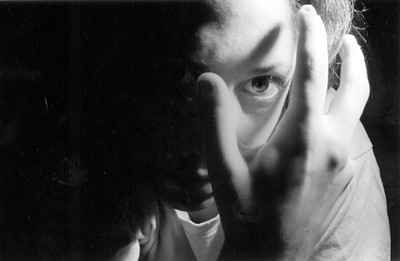 © Julie S., Marblehead, MA