I Promised That I Wouldn't Cry
March 25, 2010
If I asked you to end it for me, could you do it?
If I asked you to hold my hand, would you hold it?
I've wrote this a thousand times,
Said it out loud, line by line.
But it always sounds the same,
Another poem about pain.

Sitting here, thinking about everything I never thought of before.
Everything I ever loved, just doesn't seem real anymore.
I count the seconds that go on and on,
Waiting for someone to tell me to hold on.
Even if I chose to give giving up a try,
I'd be too scared that no one would be waiting on the other side.

I look up at the sky,
And I wonder why,
The sun has to goes away,
And all of the flowers lose their color on a rainy day.

I'm so sorry,
And I promised that I wouldn't cry.
I'm so sorry,
And I promised that I woudn't cry.
And I won't cry.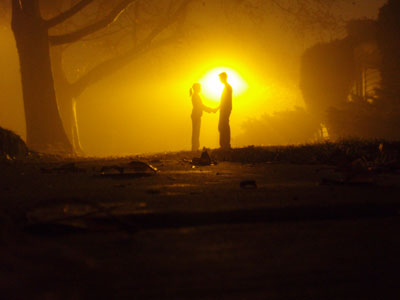 © Tanner H., Kaysville, UT