Winter Butterflies
March 15, 2010
For it to rain,
is what I want to happen.
To create a moment, that doesn't feel real.
But it's very real. You know it in your heart.

I want to see rainbows created by moonlight.
And a ballet video with punk rock music.
Oh yes it's very real.

I want gray lightning and warm rain.
I want to dance in the gray moonlight and splash in the time frozen water.
And it's real.

I want to linger in the pool of deception and hope I drown.
I don't want to obtain another eye for beholding.
I want to keep my own and make silk strewn fireflies.

I want to lie down on fog and float.

But I just lie on my bed looking out the window. And see all that snow on the floor.
All the icycls dropping from branches.
See the sky a pale gray white.

And I'll hope for my butterflies to come to the ice coated window.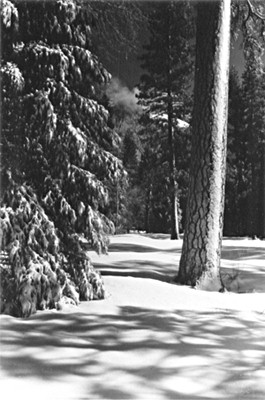 © Steve S., Marblehead, MA